Our Mission: Next Gen Proteomics and customized solutions
Our mission is to provide our customers with powerful tools for high throughput and multiplexed protein analysis:
screening of > 25.000 protein-protein interactions in one step
identify binding partners of proteins / peptides, DNA or RNA  
explore protein-antibody, enzyme-substrate, protein-ligand or protein-drug interactions
As large numbers of potential interactions are screened in parallel, protein array technology is effective and highly economical.
Offering our screening service we attach great importance to a dedicated scientific support – both in terms of array design and in the planning and implementation of corresponding projects.
Application of engine Protein Arrays: Explore thousands of interactions in one step!
Our customers will be able to address different questions, such as
investigate highly complex autoantibody profiles
discover biomarkers
determine antibody specificity and cross-reactivity
perform epitope mapping of antibodies
identify protein-protein interactions for analysis of metabolic or regulatory pathways
explore protein function
identify DNA / RNA binding proteins
Biomarker screening - pattern recognition through multiplex analysis
The presence of autoantibodies in serum or other compartments (body fluids) has not only been demonstrated in autoimmune diseases, but also plays an important role in cancer and other widespread diseases such as rheumatoid arthritis, multiple sclerosis or Alzheimer's disease.
analysis of autoantibody profiles in blood sera, CSF, synovial fluid or similar samples
applications of autoantibody profiling
comparison of samples from different patient cohorts to identify biomarkers
why are protein arrays particularly suitable for biomarker development
workflow for marker development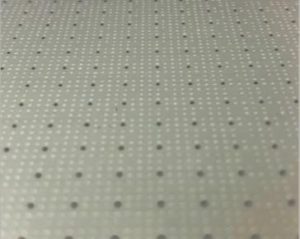 Unser Angebot: Next Gen Proteomics mit kundenspezifischen Lösungen
Through the cooperation with engine gmbh we can offer our customers a robust and cost-efficient platform for the analysis of protein interactions in high-throughput processes. Using protein array technology, more than 25,000 potential binding partners can be screened in a single experiment. Samples can be proteins and peptides as well as DNA or RNA. 
In our screening service, we attach great importance to consultation with scientific experts – both in terms of array design and in the planning and implementation of corresponding projects.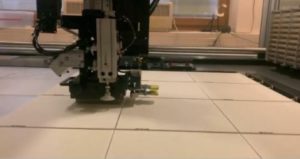 Protein-Arrays & Beschaffung von humanen Bio-Materialien
With engine GmbH we identify and validate your biomarker – from biosample to upscaling.
Your full-service biomarker package:
procurement of human biosamples
protein array screening & detailed analysis
upscaling of material and arrangement
short-term and cost-effective project management and implementation
logistics, material transfer and array performance at one location
carry out laboratory experiments and clinical trials in parallel
Your project could look like this:
in.vent supplies suitable samples for your individual enquiries
array-based screening by engine
in.vent provides specific human biomaterials (e.g. panels sorted by gender and based on diagnosis)
your precise selection of proteins for more specific subarrays used for screening by for more specific array screening by the machine
upscaling: your assay development, in.vent supplies panels and control samples, calibrators and pools
Ready!
in.vent panels support you in identifying new biomarkers for autoimmune diseases such as Crohn's disease, diabetes type I & II, rheumatoid arthritis, Sjögren's syndrome, systemic lupus erythematosus, ulcerative colitis.